Data security in a WFH setup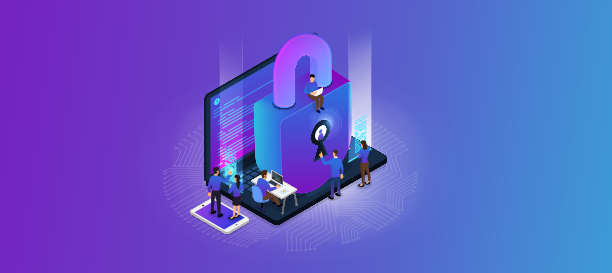 Data security in a WFH setup
Do you have staff working from home? With the pandemic still around, the answer to that question is most likely a "Yes". And, that makes sense too, why risk the safety of your staff when you can operate equally well or even better with them working from the safety of their homes. But, did you know that the WFH model can put your data at risk? When you have your employees work remotely, inadvertently your data is more vulnerable to cybercrimes. However, there are solutions that help ensure the WFH environment is safe–for both your employees and your data. Let's take a look at 2 of the most recommended ones.
Anti-malware tools
Any discussion about data security has to start with anti-malware applications. These applications keep your computers safe from viruses, worms, adware, and other malware. When your employees are working remotely, they are most likely to use their own devices such as their laptops or the desktop computers at their home. Plus, with the working schedules blurring, and the trend to "be there " 24/7 catching on, personal devices used for work include smartphones and tablets as well. It could so happen that your employee's devices are not up-to-date on the latest anti-malware software. These software programs do not come cheap and so your employees may not have them at all or maybe using an outdated or free version of the tool, which may not be of much help. So, one of the first things you should do as a company is to provide the latest version of powerful anti-malware software to your staff to install on their devices. Again, if they are using personal devices, you may not be able to make this mandatory, but considering it safeguards their private data as well, most will happily take advantage of this offer.
Firewalls
Firewalls protect your data by monitoring network traffic and allowing/blocking data exchange based on preset rules. For example, a firewall lets you dictate what websites can or cannot be accessed from a particular device, or what software programs may be installed, etc. Sounds great, doesn't it? Using a firewall you can weed out the risk of your employees compromising your data security unwittingly by visiting unsecured places on the web. Firewalls also generate alerts for the system administrator if there's an attempted breach. For example, someone tries to visit a site that has been firewalled. But, there's a caveat. You can only install a firewall on company property, that is, if you are providing your employees with laptops or desktops to use for work purposes. You can't Firewall your employee's devices that they are using to access work files when operating from home.
As you can see, deploying data security software in a WFH environment can be tricky. Consult with an MSP who specializes in cybersecurity, data protection, recovery and backup to learn what are your options and how best to implement them.
https://nomadtechgroup.com/wp-content/uploads/2022/02/Nomad-logo-color.png
0
0
Nomad Technology Group
https://nomadtechgroup.com/wp-content/uploads/2022/02/Nomad-logo-color.png
Nomad Technology Group
2021-11-03 12:51:40
2022-03-16 16:41:10
Data security in a WFH setup